Hutch stands shoulder-to-shoulder with everyone in flood-affected districts with free calls
Recent floods in parts of the country have created untold hardships for victims affected by the natural disaster – and as a customer-centric mobile service provider, Hutch is responding with urgency to provide relief and support to subscribers in all the disaster-hit regions. Hutch has announced that it will grant Rs. 10 worth of talk time every day, for 5 days, to all its customers in the 8 districts of Anuradhapura, Polonnaruwa, Monaragala Trincomalee, Ampara, Putttalam, Batticaloa, Vavuniya, which have been severely affected by floods. Hutch customers in these areas with mobile numbers beginning with 078 and 072 will automatically receive free Rs. 10 reload every morning for 5 days, starting 24th December. This will ensure they remain connected at all times with access to emergency services, critical utilities, family and friends during this stressful time.
Commenting on the initiative, Iranga Amandakoon -Senior Manager – Revenue & Retention at Hutch says, "We are deeply concerned about the well-being of our customers who have been adversely affected by the torrential rains and extreme weather conditions in many districts across the country. We understand that many of our customers who have been stranded on account of the floods may not be able to access recharge and reload outlets easily, which is why we have allocated a sum of Rs. 40 to 50 million towards granting talk time to all our customers in the 8 identified flood-hit districts, which totals 1 million subscribers. Hutch is willing to bear this cost to alleviate the customers' plight and support them in these times of emergency to make those essential calls and to stand in solidarity with them during this deep crisis."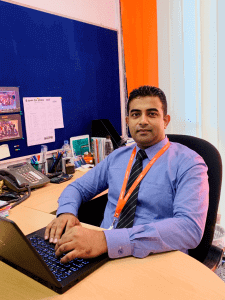 Iranga Amandakoon, Senior Manager-Revenue & Retention, Hutchison Telecommunications Lanka (Pvt) Limited.